Dental bridges can help to replace a tooth within the mouth that is missing. The most common fixed bridge has three parts to it. The outermost parts of the bridge are attached to your surrounding teeth. The middle part of the bridge is a false tooth that replaces the tooth that you're currently missing. Bridges can easily last for decades without showing signs of wear or damage.
Why are Dental Bridges needed?
Dental bridges offer cosmetic and restorative benefits to patients. You'll find that you feel better about your smile and it's easier to chew and eat because of the new restoration. Bridges are great for patients who wouldn't be able to have dental implant surgery done. If you have an older bridge, it can be replaced easily in our office with a new one.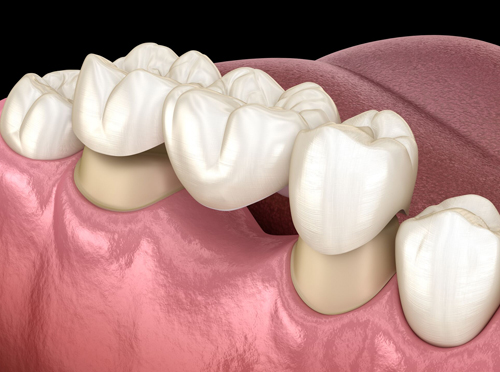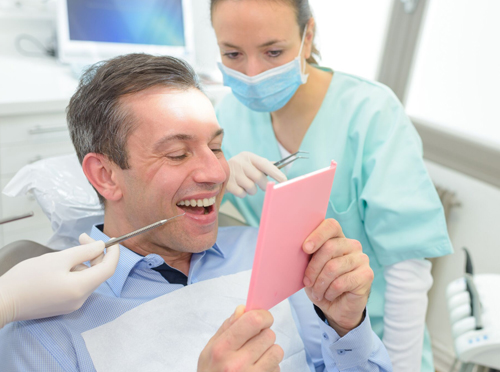 Who is a candidate for Dental Bridges?
To determine if a bridge is necessary, we will perform an examination. This exam gives us a clear view of whether a bridge is right for the area where you are missing dentition. Oftentimes, we recommend bridges to patients who cannot or do not want to have dental implants placed. If you need a larger bridge, we may recommend having implants placed to keep it secure.
What happens during the Dental Bridge procedure?
We will start the procedure by administering an anesthetic that is used to numb the area of the mouth receiving the bridge. We then file down the two surrounding teeth. This helps the new bridge to stay in place without looking bulky. Impressions are taken and then used to make the actual bridge. You'll come back in for a second appointment so that we can place the fixed bridge. The new bridge is slightly adjusted to improve the fit and feel, and you'll be able to go home feeling great about the way that your smile now looks.
If you would like to come into our office to discuss dental bridge work, call us today so that we can help to answer your questions.