Invisalign utilizes a system of clear aligners that help to straighten crooked and crowded teeth. Invisalign is ideal for patients of all ages and is a more invisible orthodontic treatment option. Invisalign has to be worn for 22 hours each day and should be removed when eating, brushing and flossing. Invisalign can help to improve your confidence in your smile as well as its overall health.
Why would Invisalign be needed?
The reason Invisalign is needed is because you have crowded, crooked or unevenly spaced teeth. Rather than go with an option that involves metal brackets and wiring, Invisalign used clear BPA-free aligners to straighten your smile. Results are dramatic and often achieved quicker than traditional braces. In fact, many adults find that Invisalign is the best way for them to finally receive the orthodontic care that they need.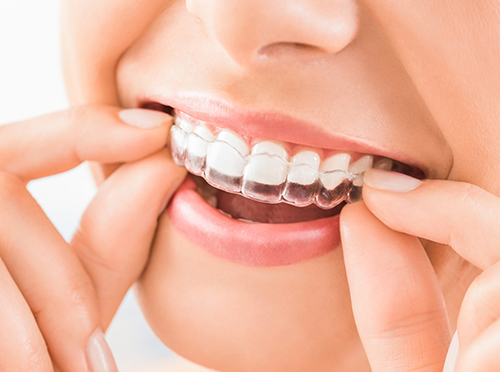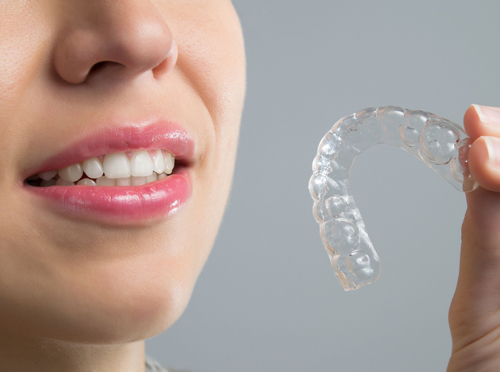 Who is a candidate for Invisalign?
In order for Invisalign to work effectively, you should be wearing the clear aligners for roughly 22 hours a day. This means that they should be worn for the majority of the day and night. Younger children who may not be committed to treatment might not benefit from Invisalign treatment. Most people who need orthodontic care can benefit from Invisalign, regardless of how severe your current malocclusion and misalignment problems are.
What happens during Invisalign treatment?
The treatment process begins with detailed impressions, x-rays and an examination. We can answer any questions that you have regarding your treatment using Invisalign. The impressions taken are then used to make your new aligners. You should wear these aligners for the majority of the day and night. You will then be scheduled to come back in for another appointment in about four to six weeks. This next appointment involves taking more impressions and creating new Invisalign aligners. You will go through many aligners over the course of treatment as your teeth begin to shift. Most patients will be finished with treatment in just six to 18 months.
If you would like to learn more about Invisalign treatment and how it works, call us today so that we can help to get you in for a convenient consultation appointment.