What are Dental Exams & Cleanings?
A dental exam and cleaning can help to keep your teeth healthy and strong. Exams give us a clear view of your dental health so that we can implement proper treatment plans for our patients. Cleanings are performed by a registered hygienist who will clean away tartar and stains from the teeth. Together, cleanings and exams are designed to both prevent and detect problems before they are allowed to get worse.
Why would Dental Exams & Cleanings be needed?
You might assume that if you're not experiencing any problems and if you're brushing your teeth at home, there is no reason for an exam and cleaning. However, coming in for an exam and cleaning will help to keep your smile healthy and bright. Cleanings remove tartar buildup from the teeth that can still accumulate even with proper brushing and flossing at home. Tartar can contribute to tooth decay as well as gum disease, so coming in for a cleaning is crucial to your oral health.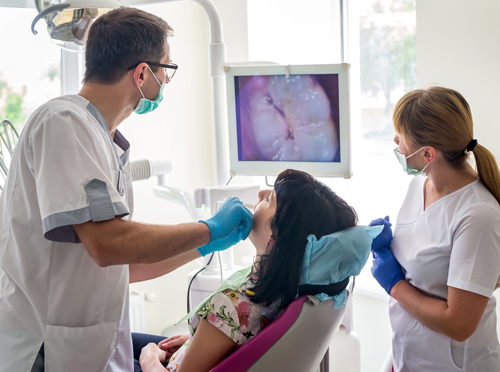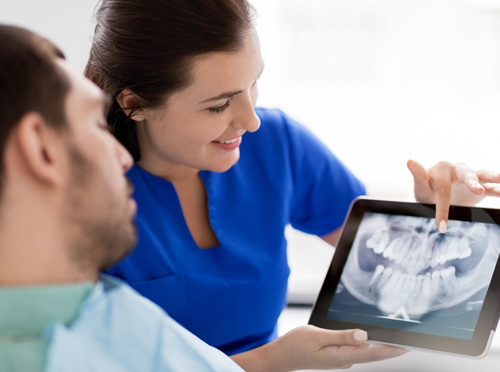 Who is a candidate for Dental Exams & Cleanings?
Dental exams and cleanings are essential for every member of your family. We often advise that our patients come in every six months for a checkup appointment. It's never too early to get kids in for their first appointments. It's never too late to come in, even if it's been years since your last cleaning or dental appointment.
What can you expect during Dental Exams & Cleanings?
The appointment starts with a cleaning that is performed by our registered hygienist. The hygienist will clean tartar and stains from the teeth. The teeth are then polished and flossed before the gums are checked for signs of gingivitis or gum disease. Once the cleaning is finished, we will perform the examination. This exam looks for areas of decay, loose or broken restorations and other problems concerning your dental health. An oral cancer screening is performed at the appointment to check for unusual spots or lesions. You'll then be scheduled to come in for your next biannual visit in another six months.
If you would like to come into our office for a cleaning and exam, call us today to speak with one of our friendly staff members for further assistance.