It is very rare to have a perfectly straight smile. Unfortunately, if your smile is severely crowded, misaligned or spaced, it can be difficult to feel confident in yourself. In some cases, you may even find it difficult or impossible to keep your teeth cleaned properly because of how crowded they currently are. We offer orthodontic treatment to help improve the overall look of your smile.
Why might Orthodontics be needed?
The reason orthodontics may be needed is because you have crooked or crowded teeth. You might be feeling badly about yourself or you might be finding that you're developing issues with gingivitis or tooth decay because of how your teeth are positioned. Orthodontic treatment is personalized to each individual patient. Some patients may benefit from minor treatment while others may require years of treatment in order to achieve optimal results.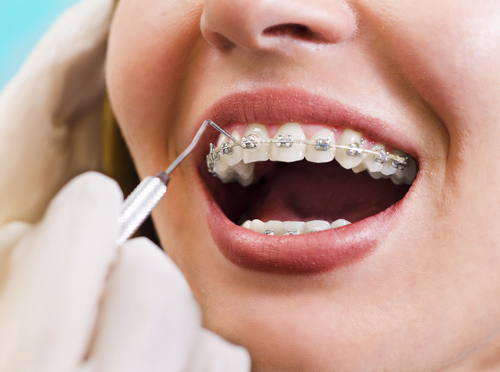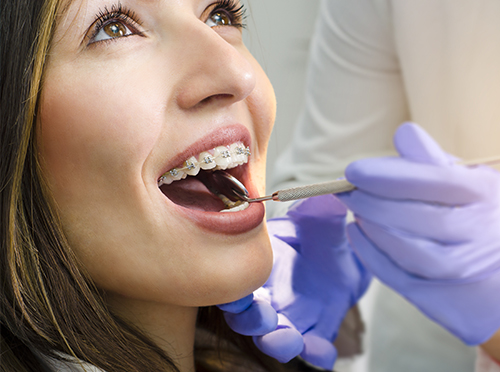 What makes someone a candidate for Orthodontic treatment?
There is no age limit when it comes to receiving orthodontic treatment. In fact, more older teens and adults are beginning to come to us for orthodontic care. We can examine your teeth to determine if orthodontics are right for you. In general, it is important to have otherwise healthy teeth before undergoing orthodontic care.
What can be expected during and after Orthodontic treatment?
The process will begin with a thorough consultation. We'll get to know you, your smile goals and your unique smile needs. We will then take impressions and x-rays before creating a treatment plan just for you. In order for orthodontic treatment to be effective, it is important that you come into the office routinely for adjustments. If you're wearing invisible braces, new aligners will be made for you to wear. If you're wearing traditional braces, the metal wiring will need to be adjusted. We will keep you updated on the care that you need at each of these checkup appointments. After treatment, a retainer should be worn regularly to maintain your results.
If you'd like to learn more about orthodontic treatment, call our office today so that we can help to get you or a loved one in for a consultation appointment.