What are Dentures & Partials?
A denture or partial is a type of prosthetic appliance that is designed to replace missing teeth within the mouth. Full dentures are placed inside the mouth and suction onto the upper palate or lower jaw. Partial dentures are smaller in size, and they clip onto surrounding teeth to replace only the few teeth that you're missing. Dentures are durable, realistic-looking and can last for up to seven or eight years depending on the amount of wear that they receive.
Why would Dentures & Partials be needed?
The reason you'll need a denture or partial is because you're either missing all or most of your teeth. If you have gum disease that has become advanced, we may suggest removing the remaining loose, decayed teeth to place a denture. Dentures can both restore the beauty and fullness of your smile while improving oral functionality. It'll be easier for you to eat, chew and talk with a denture in place.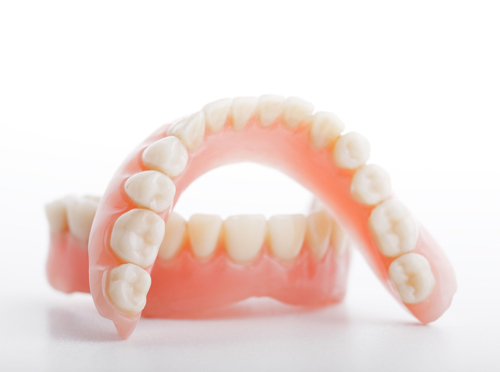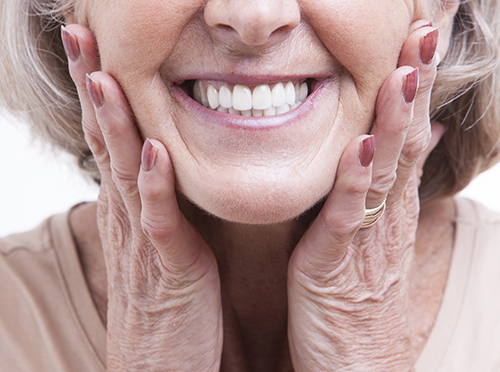 Who is a candidate for Dentures & Partials?
Dentures are best suited to patients who are missing all of their teeth or who need to have the remaining teeth in their mouth removed. Partial dentures are best for individuals who still have a great deal of healthy teeth in their mouth, but who are missing enough that a bridge simply isn't enough. Patients who need dentures can benefit from having the prosthetic appliance made for them.
What happens during the procedure for Dentures & Partials?
The procedure begins with carefully detailed impressions. These molds allow us to create your brand new denture that you'll wear each day. We will make minor adjustments to the denture itself to ensure it fits properly. You will then be instructed on how to care for and store your new prosthetic appliance. You should take the denture out nightly in order to give it a good clean and store it away in a safe location. With proper care and storage, your denture will last for up to seven or eight years before replacement is necessary.
If you would like to schedule an appointment to come in for a new denture or partial, call us today so that we can further assist you.