Sealants are typically used to protect the back teeth from tooth decay. Nearly 80 percent of all cavities form on the chewing surfaces of the back teeth. This is due to the fact that bacteria, plaque and tartar can accumulate in the deep fissures and grooves within these areas. In order to fill these grooves, clear sealants can be applied and can last for one to three years.
Why would Sealants be needed?
Regardless of your age or the age of your child, sealants can provide a protective covering over the back teeth so that you're less likely to experience decay. Tooth decay can lead to the eventual need for fillings, root canals and even total extractions. Even with proper brushing and flossing, it can be downright difficult to keep the back teeth properly clean. This is why sealants may be a good option for further protecting your smile.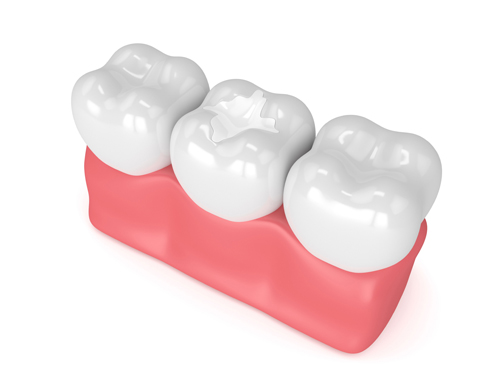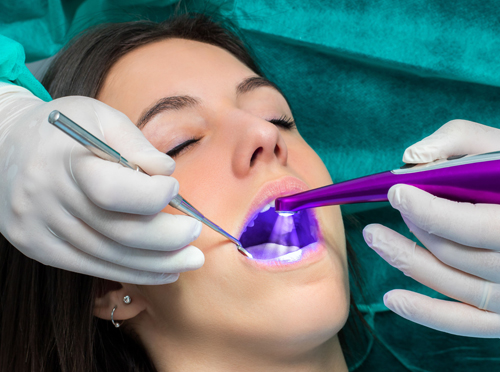 Who is a candidate for Sealants?
Sealants are typically applied to pediatric teeth, but they can be just as beneficial for our adult patients as well. These sealants are ideal for patients with deep grooves and fissures on the back teeth, and for those who are more susceptible to tooth decay. With the help of an exam, we can determine if you would benefit from sealants. If you have sealants that are wearing away, we can reapply them as needed.
What happens during the procedure to place Sealants?
The sealant procedure begins by cleaning and then drying the back teeth. A clear liquid varnish is then brushed over the surfaces of the back teeth. The varnish is cured with a bright light so that it stays in place, offering protection for up to three years. The sealant process requires no anesthetic and takes just a matter of a few minutes. You can request sealants at any time as a way to keep your smile full, healthy and looking its best. Children can especially benefit from having sealants applied.
If you'd like to learn more about dental sealants and how they can help to protect your teeth, call us today to speak with one of our friendly staff members.