Full Mouth Reconstructions – Smile Makeover
What is a Smile Makeover?
Full mouth reconstruction, known as a smile makeover, is a wonderful way to boost your confidence and improve your oral health. Whether you are simply unhappy with the look of your teeth or are missing enough dentition to cause problems with eating and chewing, we are here to completely transform your appearance. Smile makeovers are personalized for each individual patient and can help otherwise healthy adult patients of all ages. We are here to provide you with the makeover that you need in a convenient and affordable manner.
Why is a Smile Makeover needed?
The reason you might need or want a smile makeover is because you're tired of the way that you look. You're tired of not being able to eat or chew your favorite foods without feeling pain or discomfort. You might even be planning a special event, like a wedding, and you'd like to look your absolute best. Smile makeovers offer both cosmetic as well as many restorative benefits to our patients.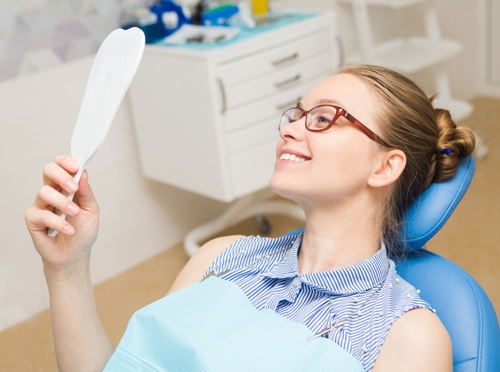 Who is a candidate for a Smile Makeover?
Most otherwise healthy adult patients are good candidates for smile makeovers. The makeover process is easy and quick, and it's personalized to meet your own individual needs. We can examine your teeth to determine if you might need a smile makeover and if so, the specific procedures required. Most patients who would like to have a smile makeover done can safely come into our office for treatment.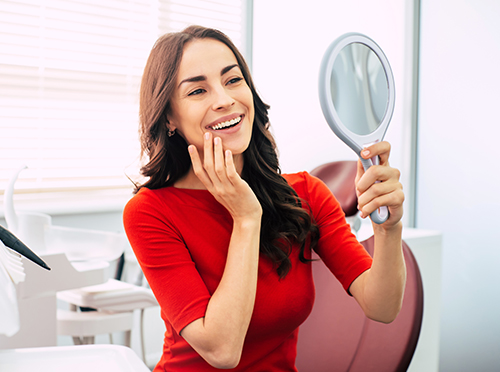 What happens during the Smile Makeover process?
The makeover process begins with a consultation. This gives us a chance to get to know both you as well as your smile. We want to know what your goals are and the type of smile you'd like to achieve. We then take impressions and x-rays to create a customized treatment plan. From there, we will schedule you to come in and have the work done that is needed. Some of the more common procedures performed during a makeover include:
Dental Implants
Inlays and Onlays
Whitening
Veneers
Bonding
Crowns and Bridges
Partials and Dentures
Orthodontic Treatment
If you would like to learn more about smile makeovers, we are here to help answer any and all of your questions regarding treatment.