The Diagnodent is a small, handheld device that helps to detect cavities that might otherwise go missed. Many small cavities are difficult to spot, and over 80 percent of all areas of decay occur in the deep fissures and grooves of the biting surfaces of the back teeth. Because of this, the Diagnodent gives us a clear view of decayed areas with the help of laser fluorescence.
Why would the Diagnodent be needed?
Optimal oral health begins with prevention and early detection. By detecting cavities early on, treatment is easier and the subsequent filling is smaller in size. With a typical examination, small areas of decay can easily go unnoticed until they become much larger. This is why we recommend using the Diagnodent device to help in early cavity detection and intervention.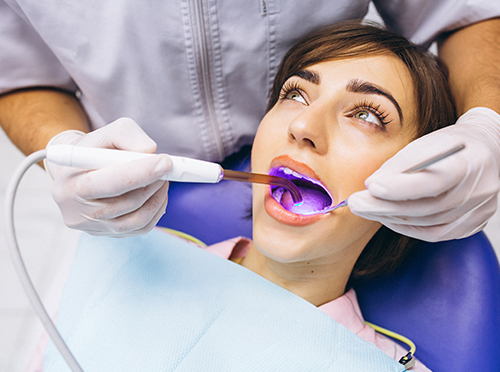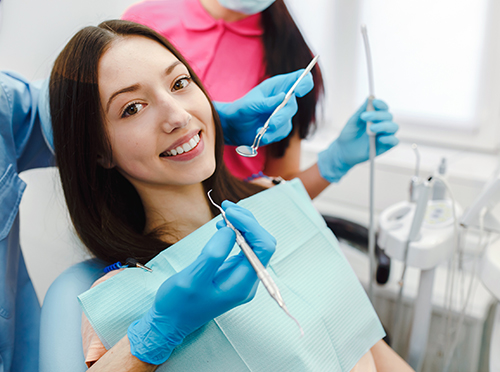 Who is a candidate for use of the Diagnodent?
Every single one of our patients is a good candidate for the Diagnodent device. The laser fluorescent technology that is used is safe and effective. In fact, because children are often more susceptible to decay because of poor oral hygiene, the Diagnodent can help to prevent the need for more invasive procedures. Diagnodent can be used in conjunction with a typical dental examination.
What can be expected when the Diagnodent is in use?
The Diagnodent is a handheld device that can be used to spot areas of decay, known as cavities. We will position the Diagnodent over specific teeth to show areas of decay. These areas will fluoresce, while healthy areas of the tooth will not show any signs of fluorescence. Once we are able to detect areas of decay, we can further help in treating these areas early on before more invasive treatment is necessary. Diagnodent is safe, reliable and can be used on patients of all ages who are coming into our office for a routine examination to spot problems and trouble areas.
If you'd like to learn more about the Diagnodent device and how it works, call us today to speak with one of our professional team members.